Hello, I'm Lori. Thank you for visiting The Intelligent Light. Scroll down to see my recorded listings that you can listen to 24/7 even if I'm not online!


While I am a therapist and have a PhD, Psychology and Behavioral Science, my approach is that of a life coach. This approach has worked for thousands of people over the years and all over the world, I know I can help you too.
I'm also a dating expert for AVCupid.com (verified).

Our relationships with each other, especially personal or intimate relationships, require an ability to be open, honest and vulnerable. We haven't always had a safe place to learn how to be honest and vulnerable. This is your safe place.

There are people who spend their entire lives in that small shell, without ever realizing it. They develop techniques and strategies to cope, but they never learn how to change or let go of relationships that are unhealthy. They never learn how to grow from the pain, and they never realize they can actually create the relationships they want. Many others know they want something different in their relationships, but don't know what that is or how to find it.

The good news is that healthy relationship skills are learned behaviors and unhealthy relationship patterns can be changed. Supporting clients to develop and fine-tune their skills in order to create balanced and fulfilling relationships has been my life's work.

I price my services so all people are able to reach out and find respect, comfort and help. I also provide free minutes and emails to all of my clients.

Please don't walk alone, call me and let's talk about it.

I hope to hear from you!

Best Regards,

Lori
1-888-464-3646 Ext. 04014467

**If I am not available, please use the button to send me an email or to arrange a call. 1-888-464-3646 Ext. 04014467


My Expertise:

Human Behavior & Relationship Expert

Expertise in the following areas: human behavior, image consulting, family and romantic relationships, mental health, stress and coping. I have conducted extensive research on the effects of violence in relationships and coping skills of children, adolescents and adults.

Human Behavior Expertise: Understanding why others (and ourselves) do what they do, allows me to read clues which allows me to give my clients answers to the questions, they can't seem to ask. Some of my clients think I'm psychic. I don't think I am, I've just been studying human behavior for more than 16 years.

Life & Dating Coach

As a life and dating coach, my mission is to empower people to accomplish the goals that will enable them to achieve breakthroughs in their personal and professional lives. I can provide people with the expertise and insight needed to reach their full potential.

As a dating coach, I help people improve their current romantic relationship or help them find "Mr. or Ms. Right." Finally, I help people improve their relationships and communication skills with their children, friends, co-workers, in-laws and other family members.

Naturopathic Coach and Practitioner

As a naturopathic health practitioner and coach, I support you in making positive changes in your health and lifestyle that result in greater health and wellness (Body, Mind & Spirit). The coaching model is a joint search for truth that goes beyond the "one size fits all" mentality that focuses on the problem instead of the person. Combining naturopathy with coaching is a powerful way of communication that facilitates healing.


MY OFFERINGS:
Reading Human Behavior
Commitment Phobias
Male/Female Behaviors
Understanding the Opposite Sex
Understanding "Why they do, what they do!"
Understanding & Living Through past "hurts".
Dating & Online Dating
Feelings People Don't Understand
Cohabitation
Subservience
Divorce
Emotional Baggage/Getting Healthy
Obsessive & Addictive Love
Behaviors & Co-Dependencies
Abuse: Physical/Mental/Emotional
Therapy - PhD, Psychology and Behavioral Science
Life & Success Coaching (Internationally Certified)

**If I am not available, please use the button to send me an email or to arrange a call. 1-888-464-3646 Ext. 04014467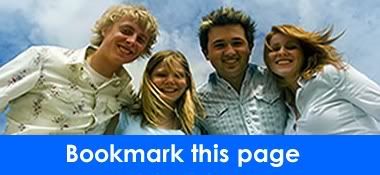 **Please note that I can help with issues of a sexual nature, however, my help is in accordance with Keen & Ingenio's membership agreement.



Education:

PhD, Psychology and Behavioral Science
My certifications are as follows: Relationship & Success Coaching (ICF), Reiki Practitioner, Naturopathic Practitioner, Certified, American Association of Christian Counselors and the International Association of Christian Counselors (Don't allow this to alarm you, I'm non-judgmental). Please note that a Naturopathic approach is not an attempt to practice medicine.